Certified Online CPTED for Community Safety professionals training delivered online May -June 2020 with 2hour sessions each Wed for 6 weeks plus external personal exercises.
This course is the online equivalent of the 2-day face-to-face CPTED for Community Safety training.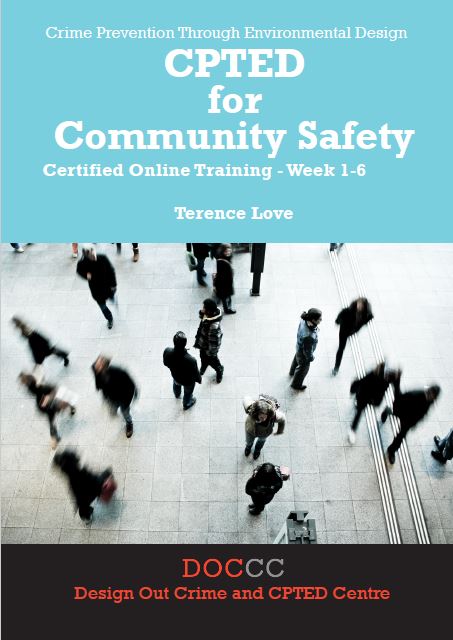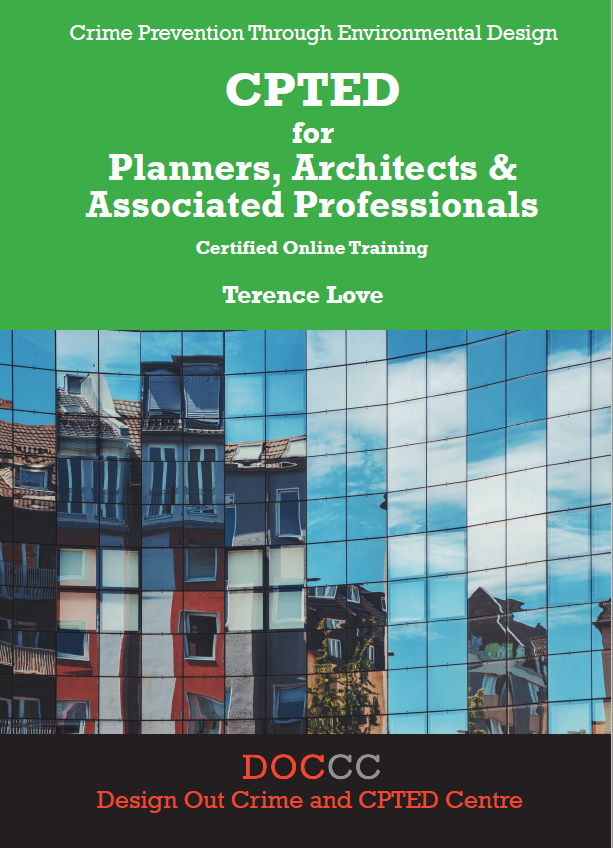 Overview

This Certified Online CPTED for Planners, ­Architects and Associated Professionals course enables Planners, Architects and Associated Professionals to include Crime Prevention Through Environmental Design (CPTED) in their professional outcomes.
A CPTED certificate is awarded to participants on completion of the course.

Course

Topics include:

14 CPTED design tools
CPTED in: new build/refurbishment/redesign to address crime/building maintenance/building life-cycle 'cradle-to-cradle'
CPTED and massing design
Using CPTED site and building audits
CPTED for developers
Benefits of targeted CPTED
New Evidence from CPTED
CPTED to design industrial and commercial buildings to minimise theft and vandalism
Effective use of CCTV in CPTED
Community and CPTED

Lighting and CPTED
Designing the built environment to reduce anti-social behaviour
CPTED in designing the built environment for COVID-19 and similar pandemics
Hostile Vehicle Management/C-T via street furniture, road detailing & access control
Designing built environments to reduce fear of crime
Practical real world CPTED individual exercise (desktop and/or site)
The course comprises six 2-hour online sessions plus practical exercises and includes access to the course guidebook and presentation videos. The course starts 2 July 2020 at 10am Western Australia time.

Following each session, the course Guidebook will be updated with that week's course material and the updated guidebook and a video of that week's presentation will be accessible from www.cybercpted.org

Certificate

On completion of the course, participants will receive a CPTED Certificate certifying their undertaking and completing the course. This can be downloaded with the course videos.
Cost
$495 inc. GST (credit card or PayPal).